The Washington Aviation Association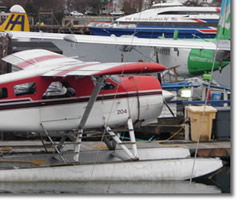 The Washington Aviation Association is a group of businesses that have an interest in aviation and enjoy flying.

Organized in 1938 as an informal coalition of aviation businesses, the Washington Aviation Association was formalized into a non-profit corporation in 1948 to confront problems of the industry and build a stable and prosperous future.
Membership is open to everyone including non-Washington residents.
Objectives of the WAA:
Encourage a united industry
Strengthen legislative representation
Nuture future needs of the industry
Promote cooperation between the aviation industry and related industries
Establish programs to improve our public image & reduce regulatory impact
Promote and sponsor educational projects
Encourage respect for all segments of our industry
Provide professional council

Support the 2014 Event!
The Association relies upon its members to present this event.
Click Here for Details
Members of the Washington Aviation Association:
participate in and influencing the legislative process.

participate in the Federal and State regulatory process.

jointly solve the problems of the aviation industry.

establish programs and procedures for the benefit of members and industry.

help each other to attain more prosperous aviation business.

exchange ideas and experiences.

foster industry contacts and friendships.
Annual Conference & Trade Show
Now heading into it's 30th year, the Conference & Trade Show is a great way for your company to reach out to the Northwest aviation population -- and a great way for pilots, mechanics, airport managers, and mechanics to network and learn more about safety, education and new products. more
Anti- Drug & Alcohol Consortium