Northwest Aviation
Business & Career Forum
February 21 | 8am - 3 pm
In 2014 we are thrilled to once again expand the event to provide timely sessions designed to help businesses, airports and individuals have a prosperous and rewarding future in aviation.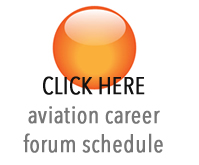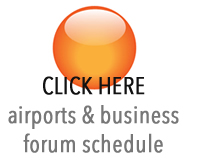 Businesses will find specialized information on marketing, leadership, insurance, human resources, tax incentives and tips to be successful in aviation. Airports will find conversations on all aspects of managing, operating and growing their facilities.
Career Forum:
Forum Article
If you know individuals, young and old, who are considering career options in aviation - this will be an important event!
Cost is $35/person and includes registration & lunch as well as admission to the Conference, February 22/23.
Current and prospective pilots and other aviation professionals were invited to learn more about the imminent changes in the industry and get tools to follow a successful path in aviation.
Printable Forum Registration

Aviation Business & Career Forum
REGISTRATION REQUIRED

You can fly into Pierce County/ Thun Field with your own plane! In 2013 the shuttle van from Pierce County Airport went Saturday and Sunday beginning at 8:30 am on Saturday; and 9:30 am on Sunday. SPONSORED BY SPENCER AIRCRAFT & SIM FLIGHT CENTER! Thank you!